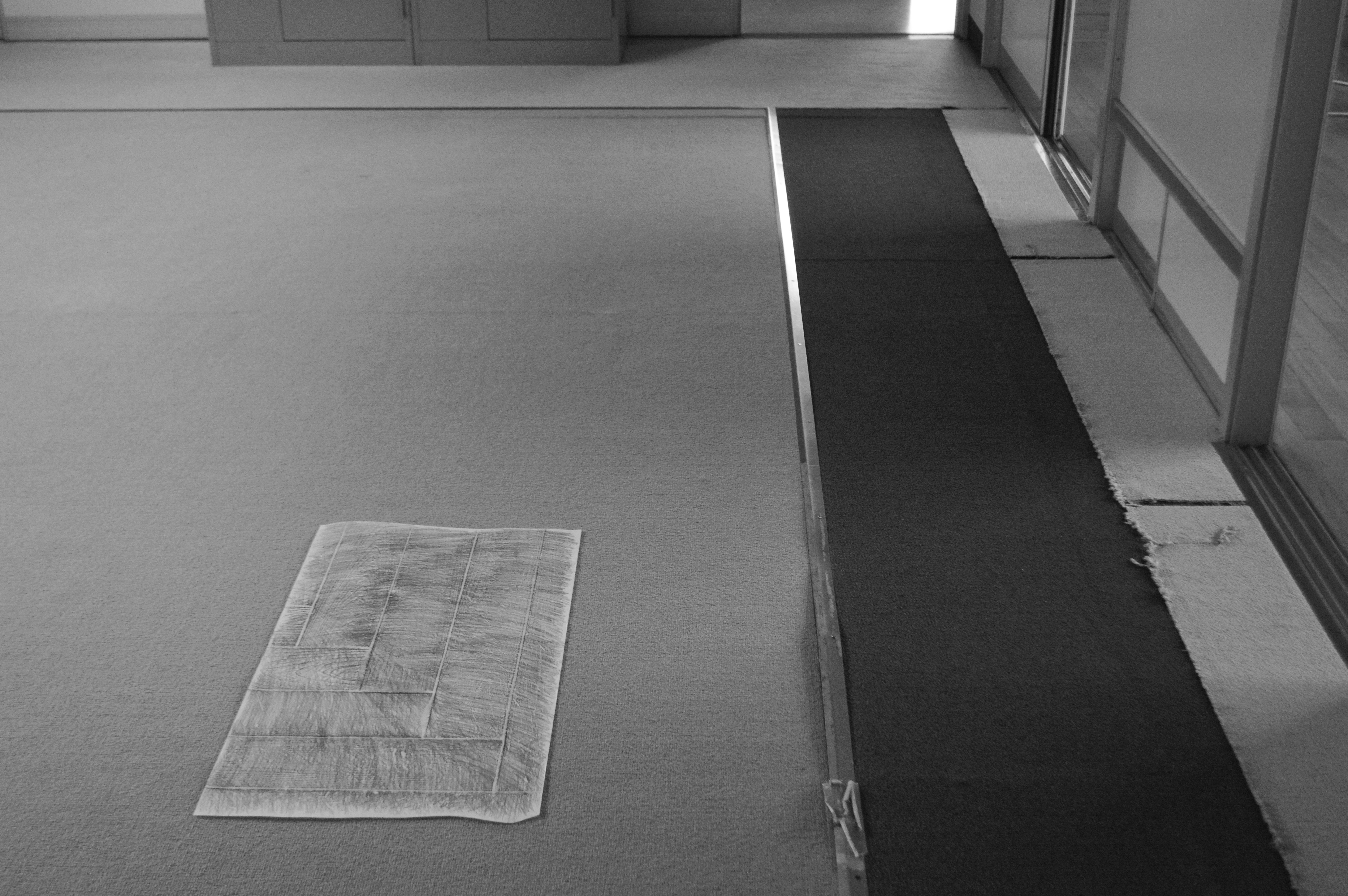 Remenant of a Place

In the summer of 2016, I went to visit my family in Japan. It was the last chance to spend time at my childhood home before it was demolished for a development. I've decided to do rubbing of architecture such as kitchen floor, living room wall, hallway floor etc. as a way to remember the space.

During this same trip, I also had an art residency opportunity to live and create artworks at a closed elementary school in Shizuoka city, Shizuoka prefecture. The school stood in the secluded mountainside, surrounded by green tea farms. There was much history and artifacts left in the building from the time it was running as a school. Contrasting color left on the carpet caused by sunburn where bookshelves used to be when the space was a library. Ripped edge on the carpet floor in the principle room. Although this was my first time to visit this school, there was a strange sense of familiarity and comfort. It seemed appropriate to do my "home" theme project here.

I decided to take the rubbings created at my childhood home, then placed them in a variety of spaces as a way to celebrate existence of "home" in a fragmented manner. This way, memories of my childhood home can relive in the new space.